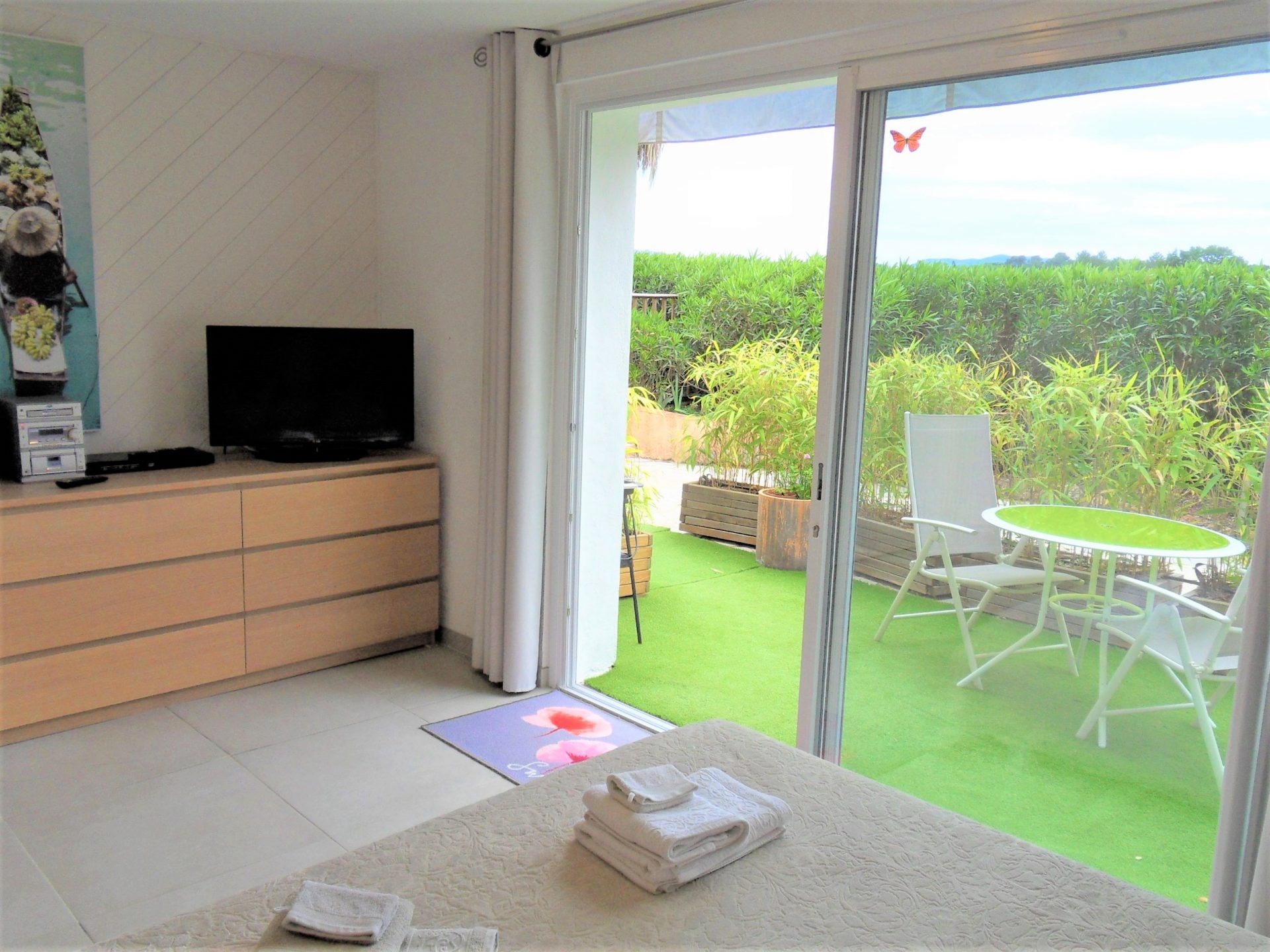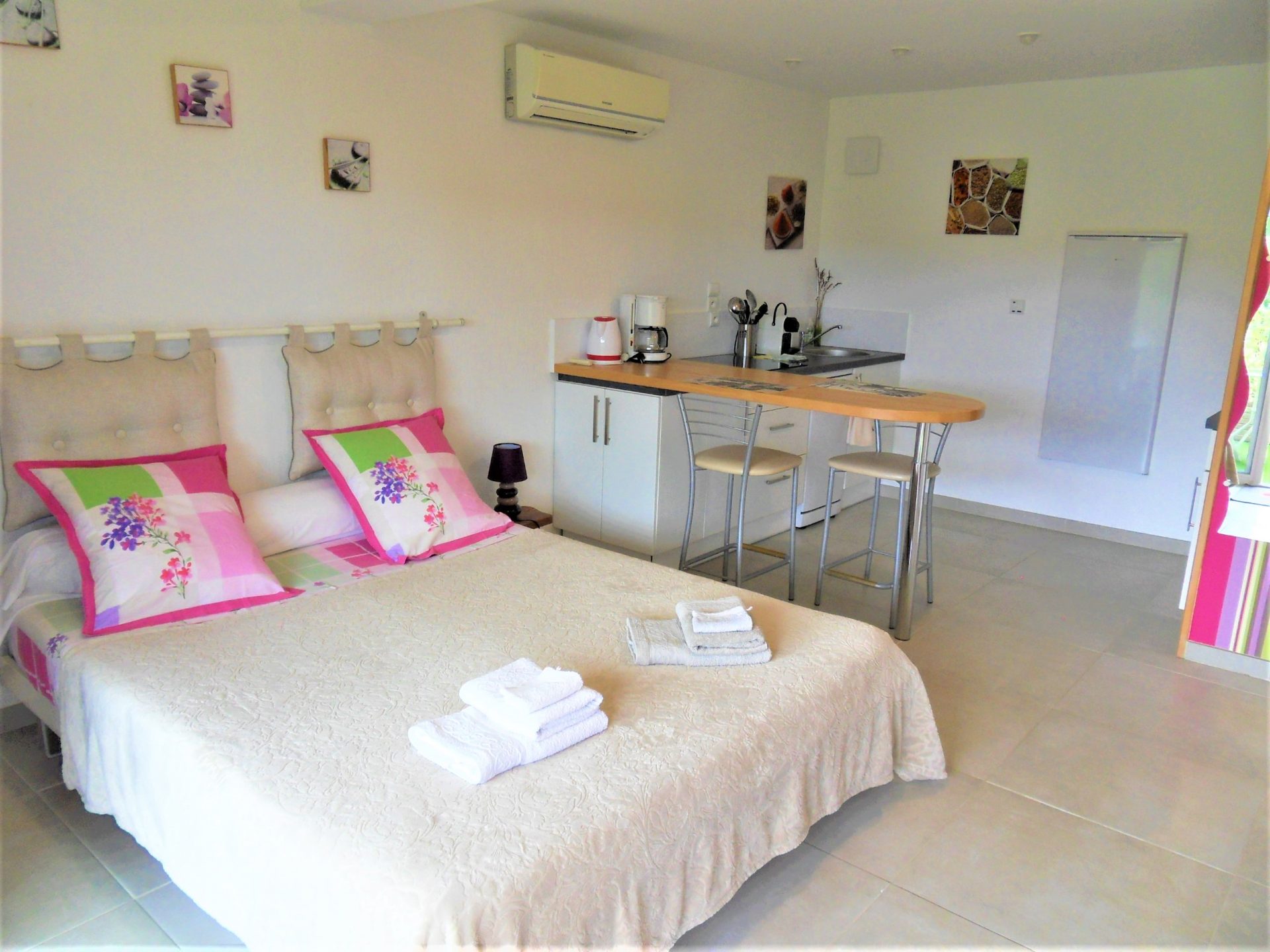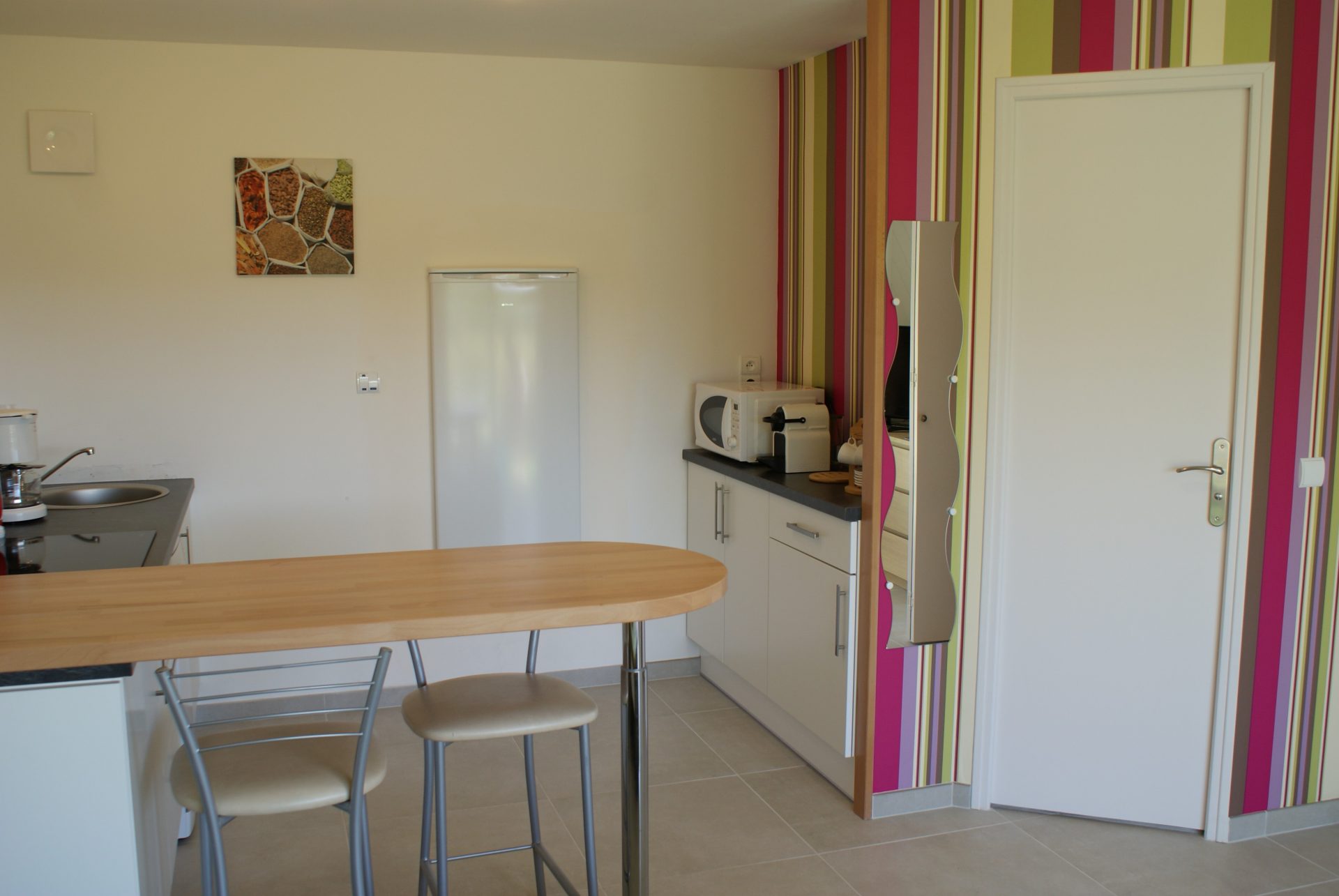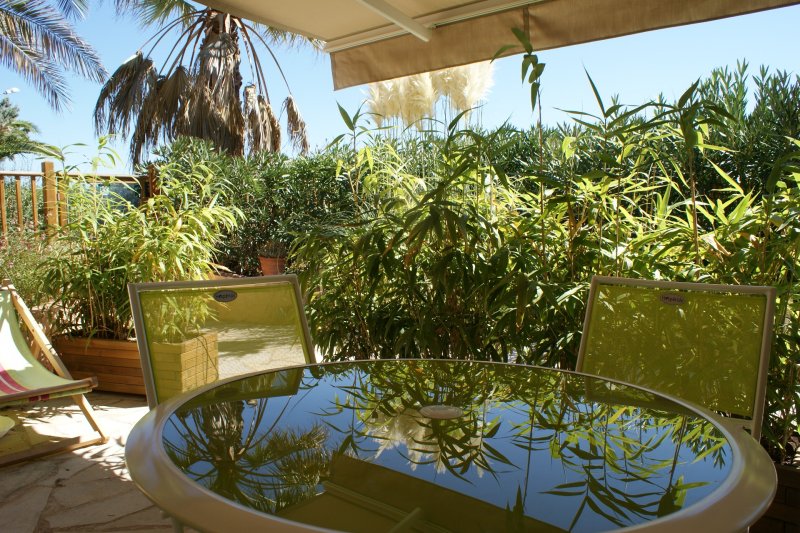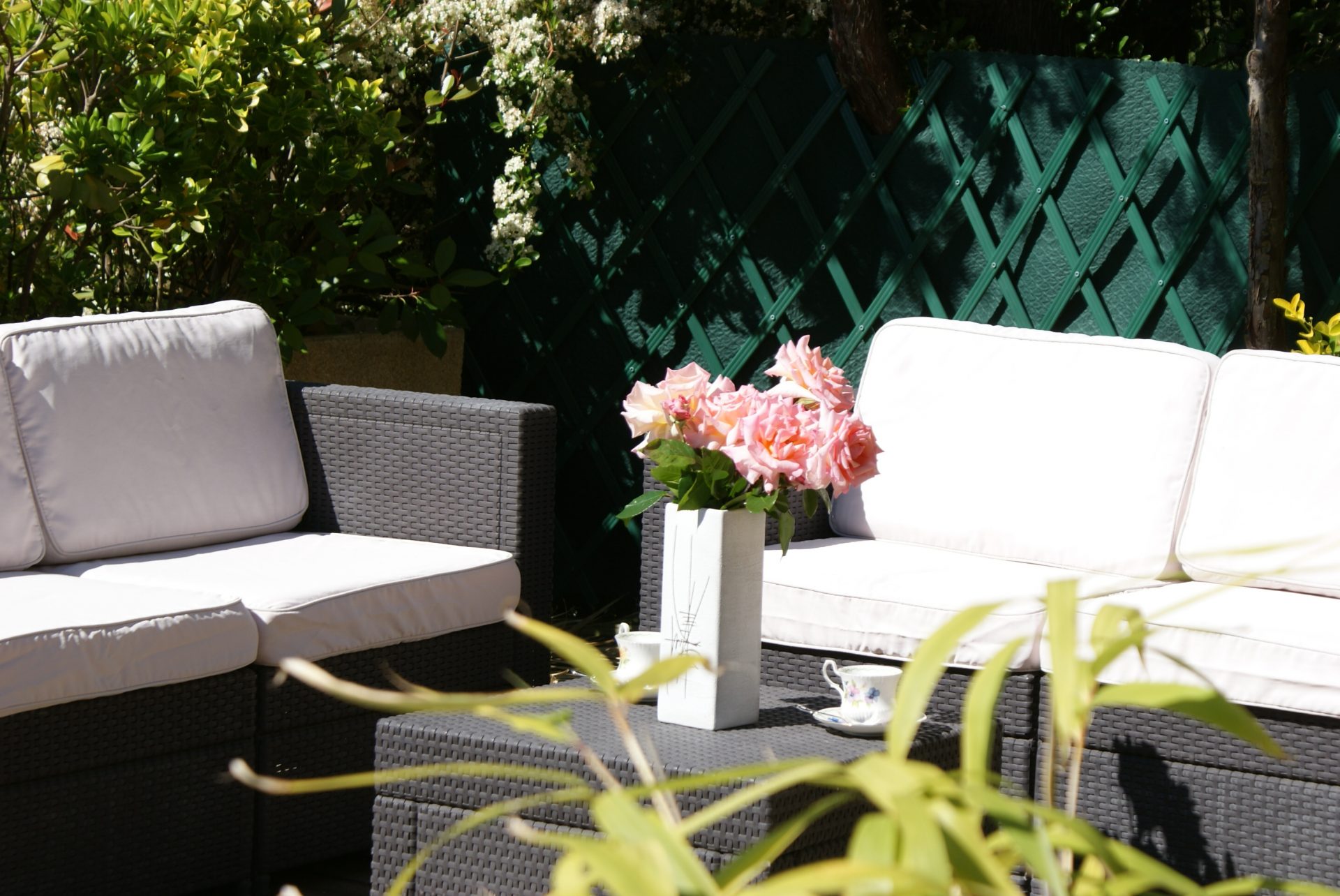 "Lotus Flower" Studio
This naturist holiday rental "Lotus-Flower" is a comfortable 25 m² studio on the garden level. Your accommodation has direct access to your lawn terrace. Protected by bamboo and an electric blind, you have a view over the garden and are just a stone's throw from the swimming pool. This cosy little nest**** has air-conditioning for 2 people and a large shower room.
To book the "Lotus Flower" apartment, write to us using the contact form(quick response), or call us at +33 (0) 9 52 57 09 11 / +33 (0) 6 08 67 07 38
Arrival: from 5 p.m;
Departure: before 10 a.m.
Timetables are for guidance only and may be changed by mutual agreement.
From €395 per week